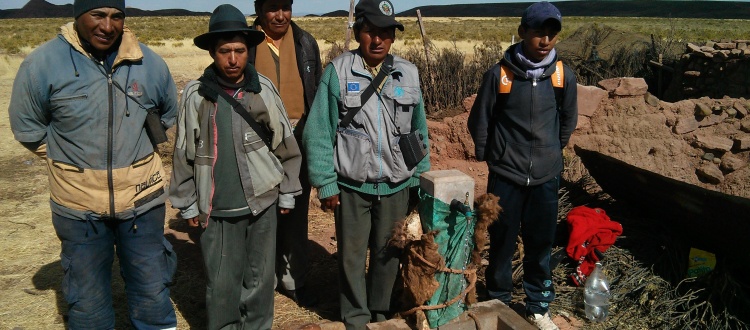 By John Scardina
When I speak with Middle Schoolers about QBL's work in Bolivia I ask them to count all of the water spigots in their homes. I remind them not to forgot the washing machine, the outdoor spigots for the garden, the laundry sink in the basement, and all of the bathroom faucets (including the shower). Most students come up with a number from 6 to 20. Then I tell them a story:
During my first visit to Bolivia in 2011 we visited a village where the inauguration of their new QBL water system was taking place. There was dancing, food, speeches, and a walking tour of the communal water spigots – one for every three families. A grandmother kept following me around, saying, "Gracias, Senor! Gracias, Senor!" and pointing to the spigot near her home. It was quite moving – this would be a life-changing improvement for her life and the lives of her grandchildren.
Your donation to QBL will have enormous impact. Please consider sending us funds today so that this work can continue.