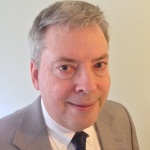 Ed Dunlop has been involved in a number of areas:
Computer Modeling & Network Security:  Founded computer security and services company Technology Logistics in 1978.  Advisor to Intuit during Quicken migration to Windows. Former QuickBooks Advisor.  Advisor to National Computer Security Center (joint office of NIST & NSA) for 18 years.  Designed and built one of the first wireless computer networks. Member of IEEE 802 Standards Committee that developed Wi-Fi, Bluetooth, Ethernet, etc.  In 1996, the largest computer academic & professional society in the world, the IEEE Computer Society, named him one of the first 450 core contributors to the field.  Current member of the IETF®.
Environment:  Appointed by Governors of both parties to  the Council of Environmental Control of the State of Delaware.  Senior Project Manager and Assistant to Vice-Chairman of Board, Roy F. Weston, Inc., a publicly traded environmental engineering company. Environmental research work funded by NASA and others. NASA trained research Pilot.
Academic:  University of Delaware, appointed Fellow in Business and Government Ethics.  Degree in Economics; Graduate work in Climate modeling, and Remote Sensing.
Former Clerk, Concord Quarterly Meeting and Brandywine Region Friends.
Current active ice dancer.  Active in establishment and management of Olympic level ice skating training center in Wilmington, Delaware. During this time, most of the US figure skating team and a number of foreign team members trained here.