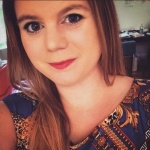 Jackie Rose Helpern works in public administration for New York City and volunteers in the fields of nonprofit management and public health. Over the past ten years, my experiences have focused in the following areas: development, communications, and program management.
She is the Development Officer with OIC: The Cambodia Project, working to bring speech therapy to over 600,000 Cambodians in need. I identify new opportunities for fundraising and advocacy, and help drive community engagement on social media.
She previously served as the Assistant Director of the Northeast Division of the Insurance Industry Charitable Foundation.  She helped manage three executive boards and two associate boards representing over 100 insurance companies and affiliates across NY, NJ, CT, MA, and PA. Furthermore, she is a freelance writer and editor. Most recently she edited two defense statements for a criminal court case, personal statements for medical school applications, and an introduction to a novel. She has published material with the Clinical & Translational Science Awards National Conference, the Medical University of South Carolina's rural public health campaigns, Elephan Journal, myWanderlist, and several private clients.
She is a Social Media Consultant for Pledge 2 Protect. She manages their presence on Twitter and contribute to outreach and communications strategies for the organization. She previously worked as a Marketing Consultant for Trio Solutions, managing communications for the Charleston Conference on Alzheimer's Disease.
As a member of the USA Board for Quaker Bolivia Link, she supports in developing strategic goals and advises on grant writing, fundraising opportunities, and social media engagement. In January, 2016, she traveled to Bolivia to discuss fundraising opportunities and conducted project site visits.