Once a village has access to clean water, we strive to provide them with the means keep their families healthy and increase their income. The Altiplano thrives on agriculture and we want to encourage this traditional activity.
Greenhouses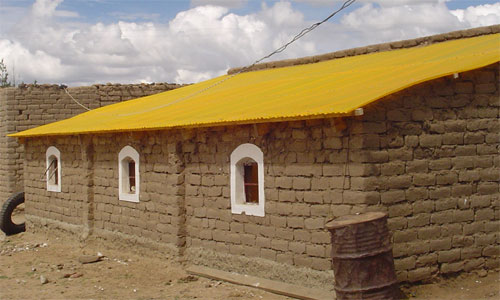 The Altiplano is paradoxical. It is close to equator and receives strong sunlight throughout the year. Unfortunately, at altitudes of 12,000 ft/3,600 meters and more, the cold nights are often too harsh for many plants. We seek to solve this problem by providing greenhouses.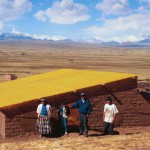 The protected environment and special care within a greenhouse can provide families with fresh vegetables to feed their families. We focus on families with young children. We know that they will have plenty of help and are established in the community. We train the families in caring for their greenhouses to protect against insects with organic pesticides. We also train each family in preparing nutritious meals with vegetables that they probably haven't used before. Families are also able to sell any excess produce to their neighbors and in local markets. This gives them a little bit of income along the way (especially helpful for mothers!).

Chickens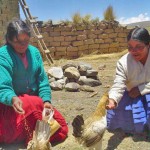 Families living on the Altiplano also lack sufficient protein in their diets. Chickens can provide sufficient protein and helpful income in areas where there is easy access to corn or other feed crops.

Improving Crops
Our staff in Bolivia work with communities to improve their current crops of alfalfa or broad bean. These projects are located along the shores of Lake Titicaca in the city of Carabuco. By providing improved seed stock and training in integral and organic pest management, these villages are able to improve their yields and income.
Irrigation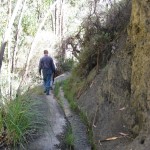 With a single project, QBL can improve the crop yields and income of en entire Altiplano village. Water can greatly enhance production in areas that often suffer from dry spells or drought.

Sustainability
As with water projects, long-term follow up is key for us. We schedule regular visits with each village once the project is finished. We can monitor the projects to see if any problems arise. We also ask that they make regular payments to a sustainability account. They can access these funds to replace a roof that might have been damaged by strong winds, fix up their chicken coops, or replace seed stock when needed.
Links that might interest you…